Launch A Kicka**


Team Engagement Program


and Turn Around Your
Team's Motivation in
90 Days or Less*
Dear Champion Leader,
Are you tired of trying out team activities and nobody in your team participates or cares?
Do you wish to have a highly engaged team where you don't have to almost beg for your team to work together?
Is your performance at work suffering because you have tried so many ideas to get your team motivated and it's still not yielding results?
In fact, whatever you've tried is actually making things so much worst?
As you read through this article, you'll discover how to finally turn things around the right way that will not only bring your team together but it will truly build a highly engaged team that will get your team from almost walking out on you to raving employees at work.
But first, let me tell you about me…
About Me ...
I'm Daisy Casio and I am a Passionate Operations Leader with over 16 years of work experience in various leadership roles. I have run diverse teams in Asia, Middle East and North America and have built teams from the ground up.
As you would know, building teams is not a walk in the park.
It takes dedication and sheer determination to connect, nurture and build teams that are highly engaged and motivated.
In my many years of experience, I have failed so many times but I have learned so much too. I used that learning to help me grow to the professional I am today.
Let me share with you a short story on how I used my learning to one of my worst career experiences and discovered a valuable process that I repeated several times over and still yielded the same results – a highly engaged team.
That leading a team is extremely hard.
I made so many mistakes with my teams in the past that I cringe as I remember how toxic I was and how much I drove my team to the ground.
My team was working long hours and feeling unappreciated.
I was able to meet targets and my Boss was pretty happy with me, but my team was walking out on me one by one and I was beginning to have a bad reputation.
MOST OF ALL, I FELT LIKE A FAILURE!
I worked hard, spent hours in the office and yet my team still felt disengaged with me and the company.
I came across these facts on employee engagement and my anxiety was in a whole new level.
Employee Engagement Facts
Organizations with high employee engagement outperform those with low employee engagement by 202%
(Business2Community)


37% of engaged employee

are looking for jobs or are open to new opportunities, as are 56% of not engaged employee and 73% of actively disengaged employee (Gallup)
After reading through these stats on Employee Engagement, I got even more scared.
But...
I WANTED TO DO SOMETHING ABOUT IT!
I researched and tried and tested many different ways (oh I can't even count) on how to turn my Team's Engagement around.
I spent long hours understanding how to build a team that are not just after a paycheck.
I spent hours in YouTube which I could've spent with my son and hundreds of dollars on online training.
The hours I spent in YouTube were spent watching so called "gurus" that have not actually handled real-life teams and are too general in their approach that I felt that the hours I spent were a total waste.
The online training were the same thing.
It was limited to general information on team dynamics and nothing on how to keep my team highly engaged and performing at the their best.
​

WHAT I NEEDED WAS A SUSTAINABLE SOLUTION.
Unfortunately, the ones I watched in YouTube and the online courses that I spent money are only about quick wins.
This is not what I wanted and not the solution I was looking for.
My team still wanted to walk out on me and I was desperate to turn it things around.
THEN, MY TEAM STARTED TO COME AROUND!
My team started to exhibit these behaviors that I've been wishing and praying for months...
Better Attendance - They are consistently showing up for work! Woohoo!
Motivation started to be visibly positive!
Starting to work better as a team!
Morale is on an ALL TIME HIGH!
Resignations started to get controlled!
I retraced my steps on what I did differently and here are...
3 THINGS I DID TO TURN MY TEAM AROUND
​

1. FIXED COMMUNICATION WITH MY TEAM
This may sound so basic but believe me, it has helped tremendously.
It has allowed me to go out of my comfort zone and truly push initiatives.
It starts with willingness to communicate and once I started, I felt that the momentum grew and the team started to engage.
YAY!!!
2. INVOLVED MY TEAM ON INITIATIVES
It's true, you can't do it all.
Even more so if you are addressing deeply rooted problems. This meant that I was putting myself out there and willing to be rejected.
It gave me the creeps!
But, I wanted to get the team to be engaged and I was willing to be rejected if that was the case.
It did not hold me down!
And to my surprise, my team started to respond to me much better and even looked forward in being involved in the initiatives.
AMAZING!
3. I USED THE GUIDE BELOW TO ESTABLISH A SUSTAINABLE SOLUTION THAT GAVE ME THE ENGAGEMENT RESULTS I WAS LOOKING FOR!
THIS GUIDE WAS MY SAVIOR!
AND MORE IMPORTANTLY, IT KEPT ME FROM LOSING MY JOB!
So, what is in this guide that turned things around for me and for my team?
Here are the things that this Ultimate Guide can help you with team engagement problems....
How to Gather Data Relevant for your Team Engagement Plan
This will help you eliminate trying out different activities that may or may not work.
Step By Step Workflow on How to Establish a Sustainable Team Engagement Program
This eliminates the guesswork so you don't have to "figure it out".
Teaches You a Proven Goal Setting Approach
The goal setting methodology can actually help you measure results. No such thing as "lucky" method here.
Shows You How to Make an Action Plan You can Actually Execute
An outline of how to properly create actions on what you need to do and keep you from being disorganized. It's simple and easy to follow.
Provides Examples of Most Common Issues that Affect Team Engagement
Not only does the guide provide examples but also teaches you HOW to address them.
Teaches You How to Involve Your Team
You need your team to be successful in building a Team Engagement Program but you need not be PUSHY about it. This Guide will show you how.
How to Launch the Program the RIGHT Way
You've put your time and effort on building a Kicka** Team Engagement program. Don't let it fail by launching it like a "one off project".
How to Execute Your Plan Like a PRO
If you don't execute it properly then all your hard work will go to WASTE.
Doing it right will make all the difference.
How to Roll Out a Survey that will Help You Truly Understand the Problems
Using the Guide's tried and tested sample questions will not only help you get the real meat of the issue but it will also show your team that you're serious in making a change.
Can be Rolled Out for Any Team
It can adapt to various types of teams regardless of the stage of your team. If your team is new or has been working together for years, then this guide will be useful.
Process than can be Repeatable and Simple
Introduce a process that can be repeatable in various team that actually work. No more complication or hard to follow processes.
Reduces your Time and Effort in Researching on Your Own
Valuable time that should be spent with family and friends instead of watching hours of videos that eventually won't address your team's engagement issues.
---
This Guide is jam-packed with critical information you need to turn your team around in 90 days or less*.
BEST OF ALL, YOU WILL GET THESE
3 AMAZING BONUS FOR FREE!
OK, SO THIS SOUNDS GREAT,
BUT HOW MUCH WILL IT COST?
Well, let me ask you this ….
If your team continues to be disengaged, how much money is your company losing on a daily basis due to productivity issues or much more, quality issues?
Think about the bonuses that you could have earned had your team done their best in their work but didn't because your team is NOT Engaged?
To help solve your team's engagement issues, a typical consultant will charge you $500 or more for 2 hours of consultation and you'll need at least 8 hours of consultation to get some result.
That's a clear $2,000 investment up front!
NOW FOR THE SURPRISE...
The entire package - Team Engagement Champion Ultimate Guide + 3 BONUS GIVEAWAY I'm offering you is only $29.99 investment.
BLACK FRIDAY COUPON 40% OFF: BFRIDAY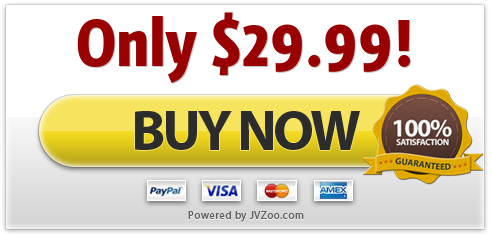 Yes, what you're seeing is the correct amount.
It is a one-time investment that will surely bring in the returns at least 10 times over!
It's a tiny fraction of your daily rate that can definitely make all the difference in your career.
The Ultimate Guide on How to Build a Team Engagement Program for Any Team in 90 Days* or Less!
A Step by Step Guide for Managers
KEEP YOUR TEAM ENGAGED FOR GOOD AND HAVE FUN DOING IT! FINALLY, A COMPREHENSIVE GUIDE THAT ALLOWS YOU TO TRULY BUILD A STRONG TEAM SO YOU DON'T HAVE TO WORRY ABOUT TURNOVERS OR GETTING FIRED!
"The Team Engagement Champion gave me the confidence to roll out initiatives that made my team get excited about going to work again! Yesss!! " - Anne Mitchell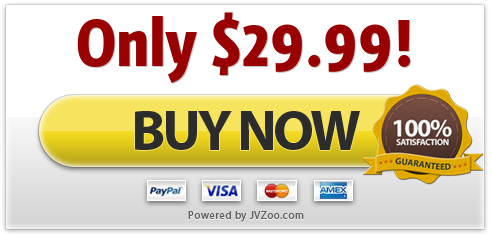 LET ME TELL YOU WHAT IT'S NOT...
It's not a quick solution.
This is not for low-hanging fruits. This is not those team lunches that you do once and never do it again. This is not that.
The guide will require diligence.
It is not a list of actions that are band aid solutions. It will teach you a proven methods that has measurable results.


It's not for leaders who do not want to put up the work
Team engagement is not a checklist. It is not something you do once and do not think about after.
It is an ongoing initiative and if you are not serious in putting in the work, then this is not the guide for you.
This guide will require time and energy as initial investment to build a sustainable Team Engagement structure.


It is not for leaders who are NOT willing to learn.
This guide will teach you about new things that you have probably have not done before.
And it helps you understand why you need to do things to keep your employees engaged.
If you are set on your ways and do not want to open yourself for learning, then nope, this is not for you.
---
... You are

SERIOUS

and

COMMITTED

to make a

CHANGE

with your team
... You are looking to

improve the overall morale

of the team
... ​You understand

how critical team engagement is

for the company

and that it can actually

make or break a company

over time
... You want to

address turnovers NOW

and get the team

back on track

on their performance
... ​You want to

set up a sustainable

team engagement structure for your team that

will address long term motivational issues
... ​​You have tried a lot of random activities that did not work and in fact, made the situation worse
... ​​You genuinely care about your team and how to truly motivate them to be at their best
... ​​​You want to know the secret in building teams that sincerely care about each other
So if you're ready to catapult your team to greatness and have fun doing it, then this is the guide for you.
All you have to do is click the Add to Cart button below and I'll send you the copy of my e-book and all the bonuses instantly even if it's 3:00 am in the morning and you're losing sleep over your team.
Here are answers to some frequently asked questions:
How do I get my Guide and Bonuses?
Can I Download the Information Anytime?
Can I share my purchases with my team?
Can I get a Refund if I'm not satisfied?
If I have questions on the my purchases, where can I reach out?
Is this Guide available in Amazon?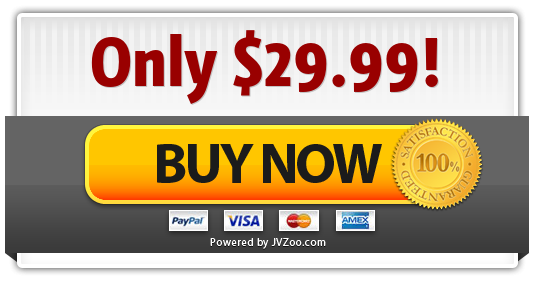 P.S. Procrastination is the enemy of success
P.P.S. Because this is an introductory price, I cannot guarantee that there'll be no price increase tomorrow. So don't miss this opportunity and get the Team Engagement Champion Guide with 3 BONUS today.
The Ultimate Guide on How to Build a Team Engagement Program for Any Team in 90 Days* or Less!
A Step by Step Guide for Managers
KEEP YOUR TEAM ENGAGED FOR GOOD AND HAVE FUN DOING IT! FINALLY, A COMPREHENSIVE GUIDE THAT ALLOWS YOU TO TRULY BUILD A STRONG TEAM SO YOU DON'T HAVE TO WORRY ABOUT TURNOVERS OR GETTING FIRED!
"The Team Engagement Champion gave me the confidence to roll out initiatives that made my team get excited about going to work again! Yesss!! " - Anne Mitchell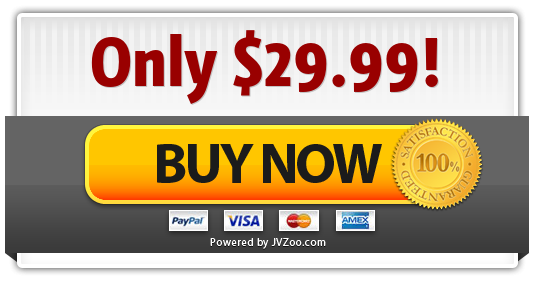 *DISCLAIMER: 90 Days or less is based on monitored teams that have consistently followed through on actions and are committed to make a change. Results may vary depending on teams, work environment and organization differences. The Guide does not guarantee success. Guide is for INFORMATIONAL PURPOSES ONLY.
© 2019 Team Engagement Champion. All rights Reserved | Disclaimer